WOMEN UNITED REQUEST FOR PROPOSALS

September 21, 2018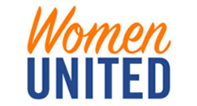 Background:
Women United, an affinity group of United Way of Greater Portland, is an influential force for the advancement of low-income, single mothers and their children in Greater Portland and is comprised of women business, philanthropic and volunteer leaders. Through investment, volunteerism, and advocacy, Women United leads critical work that will positively impact single mothers' ability to meet their basic needs, educate their children, and achieve optimal health and well-being. Women United is aligned with Thrive2027 and leverages United Way of Greater Portland's rich history, resources, knowledge, and relationships to achieve results.
Thrive2027 is a set of three, ten-year goals created by and for the community of Greater Portland. They were developed through a year-long process of engagement with community members, including conversations about aspirations and data analysis. Collectively, the goals serve as a blueprint and will ensure that:
Every child has quality early learning experiences beginning at birth.
Individuals and families have the education, employment opportunities, and resources to achieve financial stability.
Children, adults, and communities have resources and opportunities to achieve optimal health status.
The Opportunity
Women United seeks to invest in proposed programs that:
Identify a cohort of single mothers with children who reside in the East Bayside neighborhood of Portland, Maine;
Implement a Two-Generation strategy to reduce poverty;
Utilize a collaborative approach to working with community providers with one organization designated as the lead organization, and a Memorandum of Understanding in place with identified program partners;
Generate increased income or education for parents; increase literacy or social-emotional skills or developmental milestones for children; and increase confidence and social connection skills for parents; and
Identify a sustainability plan for continued funding.
Amount: up to $100,000
Funding Period: Multi-year, unless otherwise noted, starting on award of grant funding.
Deadline for Submission: October 10, 2017

Submission Information:
All application materials must be received by 5:00 p.m. on October 10, 2017.
Late applications will not be accepted.
10 hard copies (3-hole punched) mailed or delivered to: Women United, UWGP, One Canal Plaza, Suite 300, P.O. Box 15200, Portland, ME 04112-5200 AND
1 PDF version of the application emailed to: womenunited@unitedwaygp.org.
12 page limit (Proposals should be on 8 ½" X 11" paper, with no less than 11 pt. font with 1" margins, single-spaced, printed on one side)
If you have questions, or would like to request a copy of the application, please call or email Bethany Campbell at bcampbell@unitedwaygp.org or 207-347-2341.
The proposal should clearly articulate how the proposed program aligns with the core principles of Women United and Thrive2027 Goals.