United Way's Women United invests $82,500 to support youth/teen programming for low-income families in Portland's Bayside area

October 26, 2022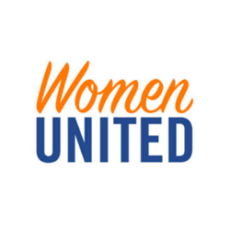 United Way of Southern Maine's (UWSM) Women United announced an investment of $82,500 in Anchoring Youth to Succeed, a program run by Boys & Girls Clubs of Southern Maine (BGCSM) and A Company of Girls (ACOG). This is the second year that Women United has provided this investment to support youth/teen programming for low-income families in Portland's Bayside area. 
"Last year we expanded our two-gen approach by investing in more intentional and directed programming for children ages 9+ who have aged out of early care and education services in the community," said Janice Avignon, Women United Investment Committee Chair. "Based on the initial impact and continued need, we made a second-year investment to ensure consistent academic support and mentoring, parent engagement, arts-based enrichment, and summer programming for families in Bayside."
On a typical school day, classes end at 3 p.m., but what happens in the hours afterward can have a big influence on a child's education. These "third-space" programs — home and school are the first two "spaces" — help students succeed academically and feel more confident and connected to peers and mentors.
"What we know from research is that children who attend afterschool programs also attend school more regularly, get better grades, and demonstrate better behavior in class," said Jen Pierce, Portland Director, BGCSM. "We also know that kids and teens thrive when they have access to explore what's possible, and we are grateful for Women United's commitment to help young people achieve a bright future."
The Anchoring Youth to Succeed program collaborates with other youth-serving organizations such as Mayo Street Arts, Portland Public Library, Community Policing, the Root Cellar, and Bayside Anchor to offer enriching workshops for both youth and families.
"Innovative and collaborative projects like Anchoring Youth to Succeed are instrumental in increased high school graduation rates and thriving futures," said Jennifer Roe, Executive Director, ACOG. "The art can play a critical role in that success by providing opportunities for creative thinking, collaboration, and other skills necessary in today's job market."
Since its inception five years ago, Women United has focused on investing in programs that are aligned with Thrive2027's 10-year community goals and utilize two-generation (two-gen) strategies for reducing poverty. Its primary investment is in Project WIN, a cohort-based program that supports low-income single mothers and their families in Portland's Bayside area. Since 2018, this program has served 26 mothers and 85 children with an approach that puts women on a path to financial stability, increases social capital, and ensures their kids get a strong start in life.
To learn more about United Way of Southern Maine, Women United, and Thrive2027, our community's three goals for a thriving future, visit uwsme.org.
About Women United
Women United, a giving circle of United Way of Southern Maine, is an influential force for the advancement of low-income, single mothers and their children and is comprised of women business, philanthropic, and volunteer leaders. Through investment, volunteerism, and advocacy, Women United leads critical work in support of the five tenets of two-generation programming: Early Childhood Education (ages 0-8); K-12 Education; Family Economic Supports; Family Development and Social Capital; and Health and Well-Being. Women United is aligned with Thrive2027 and leverages United Way of Southern Maine's rich history, resources, knowledge, and relationships to achieve results. 
About United Way of Southern Maine
United Way of Southern Maine (UWSM)'s mission is to improve people's lives by mobilizing the caring power of our community.  UWSM unites individuals and organizations around our community's shared vision to improve education, financial stability, and health for every person in Southern Maine. With community partners, UWSM builds on strategies that are known to achieve the best results, and rigorously evaluates progress toward those goals. UWSM actively seeks to engage donors, advocates, and volunteers to create measurable, long-lasting community change. Learn more a uwsme.org.
About Boys and Girls Clubs of Southern Maine
For more than 110 years, Boys & Girls Clubs of Southern Maine has provided youth development programs for children ages 6-18. Our five Clubhouses located in Auburn/Lewiston, Portland, and South Portland are safe places to learn, have fun, and develop skills and interests that last a lifetime. For more information visit bgcmaine.org
About A Company of Girls
Now in our 25th year, A Company of Girls (ACOG) is an award-winning, nationally recognized, arts-based empowerment and resiliency program primarily for youth who identify as girls. Through experiences in theater, as well as visual and culinary arts, ACOG seeks to cultivate self-confidence, build resiliency, and create a community of tolerance and acceptance where uniqueness is celebrated, and creativity thrives. For more information check out our website at: www.acompanyofgirls.org.